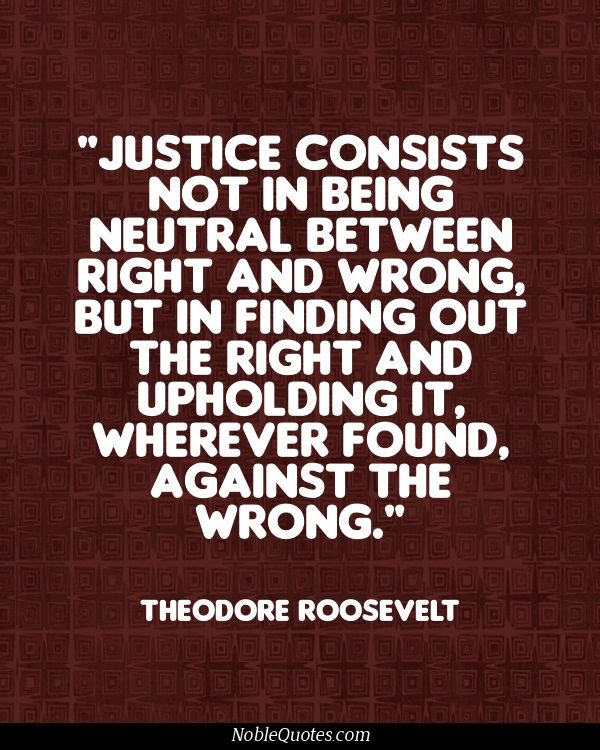 Thank you everyone for your patience. This week has been a roller coaster of emotions waiting for sentencing. We have a new guest blogger this week, Nadine, who managed to slip into court so she could give us a first-hand account of what happened.
Thursday, June 14th was the continuance of the May 11th sentencing of Christina Fay. People entered the courthouse on a warm sunny day. Prosecutor Steven Briden looking a bit like a bindle stiff wearing a characteristically ill fitting suit, his 3 chins all aquiver with his righteous indignation.


AND IT BEGAN
The day started with #shityoucantmakeup. Tina's attorney, who was to argue her case, was caught in flight delays and cancellations and was not able to be at court. Tina's other attorneys were given very short notice, just hours, that they would need to ask for a continuance. But all the lawyers knew there was little chance of that happening, and that a different lawyer would most likely argue the case. As everyone suspected the continuance was denied – and frankly Tina didn't want any delays in her dogs going from that warehouse to homes.
Tina's attorneys began by sharing with the judge that rescues were posting online, some admittedly HSUS rescue partners, that they were asked to be there on the 15th of June to pick up dogs. As we shared earlier, some even knew what dogs they were getting (you can read a little about that here http://www.p4pownership.com/apps/blog/show/45729664-h-u-new-hire-). A friend of Tina's told us how distraught Tina was over her dogs being put in stock trailers and shipped all over the country. So our best guess is she insisted the attorney start with this. Of course with the gaggle of attorneys HSUS had, they knew better than to post that information until the judge made her announcement. Too bad they forgot to tell their rescue partners not to say anything about it until AFTER the judge announced what was to happen to the dogs. (I say announced, not ruled, because it still seemed like a foregone conclusion.)
The judge did say more than once that there would be no trailers pulling up to the warehouse to pick up these dogs. We'll discuss the rehoming in just a bit.
DISPOSITION OF DOG
The first item they addressed was the disposition of the dog who allegedly bit an HSUS contractor. Attorney Jeremy Cohen asked that this dog be given to Tina for evaluation and rehabilitation, if needed. Although the judge did not allow for an evaluation, or that Tina get this dog, she did grant the Defense's request that Tina be present when HSUS kills another one of her dogs. Okay, so she didn't say it just like that, and I don't really think you can call a dog being euthanized based on HSUS' word alone a win, but the judge did grant the Defense's request and asked that the State work things out and make it possible for Tina to be present.
TIME SERVED
On May 11th, Judge Ignatius sentenced Tina to 12 months (for misdemeanors with no priors) with 9 months to be suspended. At that time Kent Barker, one of Tina's attorneys, asked how this would benefit anyone and asked that she reconsider. The judge asked the Defense to come back in June with a plan for counseling and she would consider suspending another 60 days, but that Ms. Fay would have to spend at least 30 days incarcerated.
When the judge asked why no plan had been submitted for counseling, Attorney Kent Barker started by telling the Court what a private person Tina was, and based on the media coverage to this point that they could get no assurances that this would stay private. He went on to tell her about just some of Tina's day to day responsibilities. I would never have mentioned this, but it's been reported by more than one media source. Tina's responsibilities (this information was presented at different times):
1- One of Tina's sons requires 3-5 phone calls a day to and from Tina. He is diagnosed with Schizoaffective disorder and a cognitive impairment delay as well as a very serious blood clotting problem. Tina's son had been hospitalized 3 times in the past 8 weeks, had had emergency surgery, and had been in the ICU for days at a time. He would literally be homeless in a day without any daily intervention and support by Tina. He MUST take medication daily or he could likely develop clots in his liver and abdomen again. Tina must call him and see to it that he takes it daily. Generally every 3 weeks he is actively suicidal. If Tina were not able to communicate with him daily, the outcome would most likely be devastating. If Tina were to go to jail, she would need to find some help for him in her absence – and we know the luck she's had with hired help.
2- Her daughter is bipolar and is not medicated. She has a 1 year old baby and lives in a shelter in NYC. Other issues are suspected. She, too, requires cash for her almost daily crises. Again, Tina would need to arrange for support for her, too.
3- Tina also had another son who recently died. His widow now has a newborn baby, and without a family, Tina is her emotional and financial support.
4- And of course the one beloved elder dog Betta, with health conditions that lives with Tina.
 The judge's ice cold heart broke just a little. And the newspapers had it correct when they said there was a gasp in the courtroom when she announced her sentencing. She conditionally waived ALL jail time and asked for twice monthly counseling with a report sent privately to the Court of Tina's meaningful participation. Shockingly (by that I mean to nobody's surprise) the State argued against this. This seemed like a big win by the attorneys, but Tina has little regard for what happens to her – caring only for her dogs and what is left of her family.
Interesting note: When the Defense brought up the fact that there was no jail time in the original trial, the judge said that this was a completely new trial and nothing from the previous could be considered. In May, the judge made the comment that she wasn't buying this was a "perfect storm". Kent Barker used this term in the first trial only - so are we to believe she didn't talk to the other judge or read transcripts?
REHOMING OF DOGS
The rehoming is very difficult to write about. The State ordered that HSUS get possession of all of the dogs and rehome them through their wide array of partners. The Defense had a neutral third party selected with neither Tina's nor the HSUS' input, and asked that the dogs be rehomed in the Northeast and not be subject to being transported across the country. The Defense did not present the fact that HSUS rescue partners from the South were the ones presented in the opening, and proof that thousands of dogs were sent from the South to the Northeast every year from overcrowded Southern rescues. Sadly, the Defense could not present again that there have been 31 qualified homes waiting for these dogs since last year.
The judge ordered that ALL BUT 2 DOGS BE TURNED OVER TO HSUS for placement (the 2nd dog was taken back on Stay for Appeal). She went on to say that there would be no wholesaling or profiting as the Defense pointed out that was their intent. This is where she mentioned again that trailers would not be pulling up to take the dogs away, and indicated to me (need transcript to be sure) that they would not leave the warehouse until they had individual homes to go to. There was no mention about this of current purported warehouse violations.
The one piece of good news is that it was ordered the dogs we have been showing on the TRIAGE LIST NOT BE EUTHANIZED. If after 3 months there are dogs they have not been able to rehome, the Court would need to address this.



LEFT HANGING


At this hearing Tina's attorneys asked for 3 things and it's yet to be seen if she will see any of them.
1- All FCI and AKC registration papers - originals. Biden said the evidence could be released, but it sounded like they might not have much.


2- All custom leather collars and leashes. Tina had these made for each dog, and kept them whenever she lost a dog.
 
3- Necropsy report on Bruno (H1-03), the 5th dog who died on May 3rd, 2018 that she still does not have. The State argued that this is not as simple as an autopsy and can take months. The judge chose to believe that.
RESTITUTION
I'm still trying to figure out how the restitution could be just justified. The court ordered that Tina pay the Town of Wolfeboro $12k and pay HSUS $1.9 MILLION plus. There were no allowance to deduct from this restitution amount for donations of: food equipment, money and medical services donated specifically for the Danes or the money gained with Tina's dogs from advertising. The judge would also not take into consideration that everything was taken from Tina's home in Wolfeboro - even toilets. We shared Trent Loos' video of the house with one bedframe and one dresser left remaining inside the home, period. She wanted the baby blanket for the son whom I had mentioned earlier who recently died to be sent to his child. Those and other personal mementos cannot be replaced by any amount of money.



When all was said and done, a reporter approached Tina leaving the courtroom and asked how she felt. After Tina told them that she "felt gutted", this bright little reporter intelligently asked Why?" Personally I would have wanted to punch the little girl. But Tina as she walked down the steps, turned, and in a pained voice, said "I've lost everything I love – everything"!
As people walked out of the courthouse, it was like mother nature knew something bad had happened and there was suddenly a chill in the air.
I'm sure Tina is trying to figure out how to cope with this loss of her beloved dogs. But while she is processing, we need keep in mind that this is NOT THE END OF THE STORY. I know now that the animals are gone, we will lose support on this page. Tina needs people's support more than ever now, and we need to remember that this is a fight for more than just Tina. It's a fight for citizens' basic Constitutional rights and animal ownership rights in the United States.